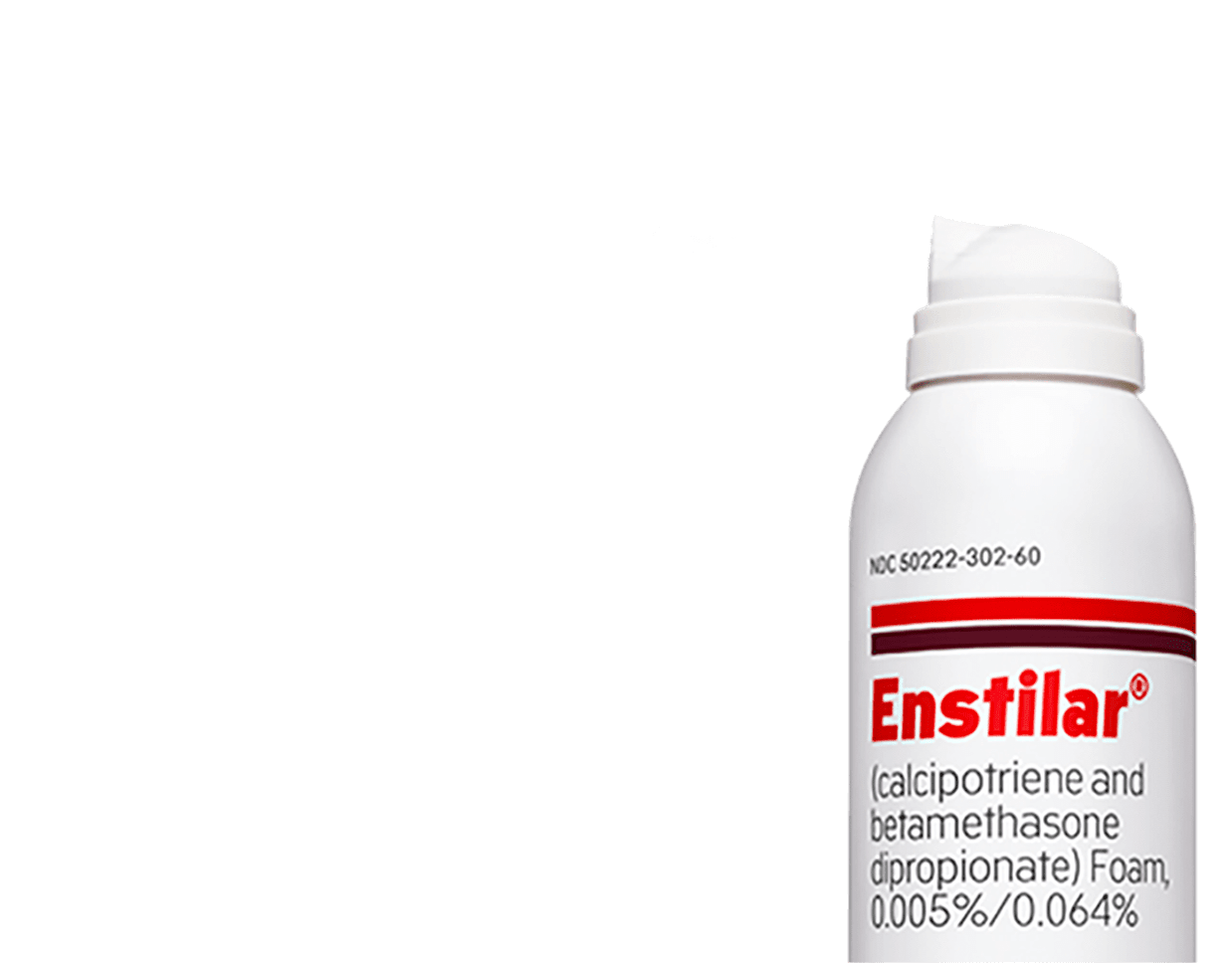 Not actual size.
The only once daily, combination
for the treatment of plaque psoriasis in patients 12 years and older.1
THE #1 PRESCRIBED BRANDED TOPICAL FOR PLAQUE PSORIASIS2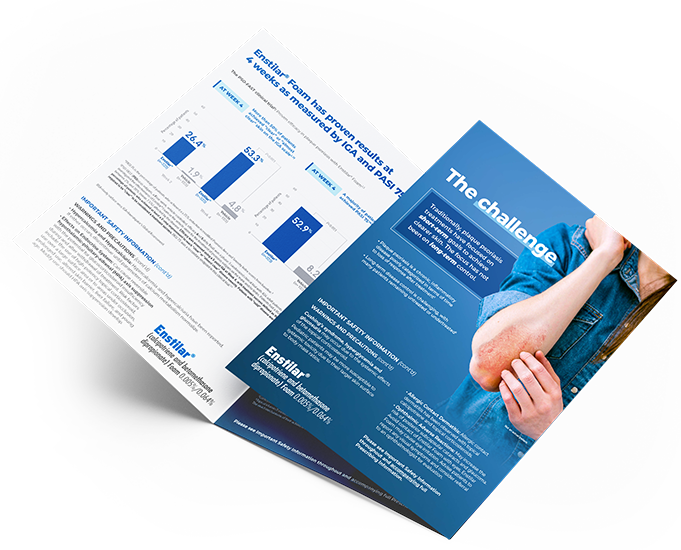 See the data on long-term treatment with Enstilar® Spray Foam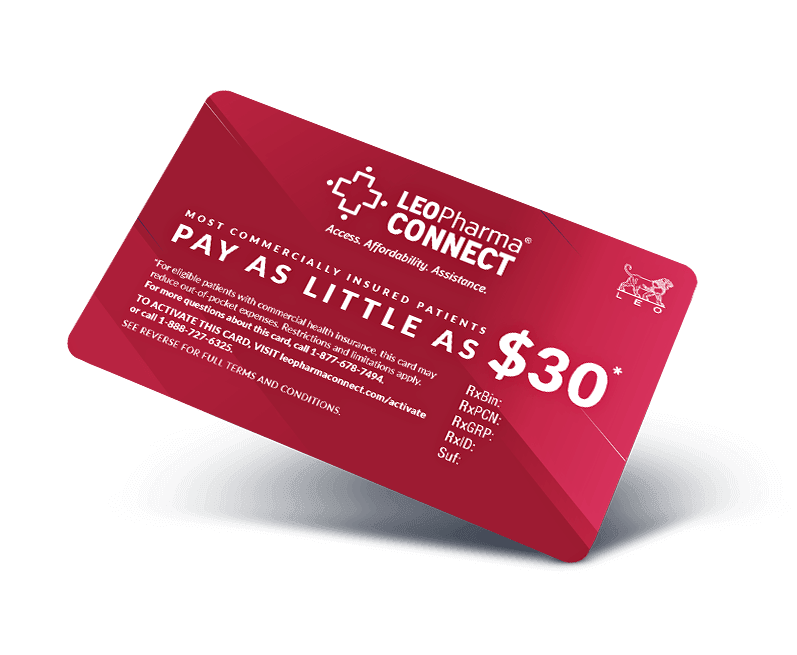 Not an actual pay card.
Eligible commercially insured patients may pay as little as $30*
for each Enstilar® Spray Foam prescription


*Certain restrictions apply. This card may reduce out-of-pocket expenses. Must be 12 years of age or older to be eligible, and a legal guardian over 18 years of age must redeem the card for patients aged 12 to 17. You are not eligible if you are enrolled or you participate in any state or federally funded health care program (eg, Medicare, Medicaid, etc).
Click here
for Full Terms and Conditions and Eligibility Requirements or call 1-877-678-7494 between 8:30 AM and 8:30 PM (Eastern), Monday through Friday.
Watch this video to learn how to apply Enstilar® Spray Foam
References: 1. Enstilar® [prescribing information]. LEO Pharma Inc. 2. IQVIA NPA MAT January 2021 [February 2020 – January 2021]. 3. Lebwohl M, Kircik L, Lacour J-P, et al. Twice-weekly topical calcipotriene/betamethasone dipropionate foam as proactive management of plaque psoriasis increases time in remission and is well tolerated over 52 weeks (PSO-LONG trial). J Am Acad Dermatol. 2020;S0190-9622(20)32625-32625.